Indonesia Medan Tour Packages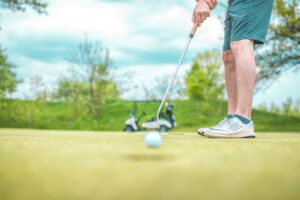 Medan Tour Package Price from S$ 275 / RM 695 per person By far our most popular medan package. Visit, the renown Lake Toba and explore the interesting Ambarita Village where you can learn about the history and culture of the Batak people.
Read More

→
Why Book your Trip with Us?
Certain destinations have established infrastructure and transportation systems such that we can easily explore them on our own. Some of these destinations are Singapore, Japan, Hong Kong, Europe, and many more.
Unfortunately, Indonesia does not fall into this category for most travellers. This is especially true for Medan. The level of infrastructure, ease of communication, availability of information, reliability of government services, and many other factors have rendered the country difficult to explore without any assistance.
So a comprehensive tour service would be really beneficial for travellers to Medan and its surrounding. Going on a full-fledged Medan Indonesia Tours service, you will get you to:
Save Time: With a private transportation, where you can get from one attraction to another with the best possible routes in the fastest possible time.
Enjoy the best local cuisines: Based on your dietary requirement and preferred tastes, we will go to the most suitable and popular food outlets.
Obtain accurate and authentic information: With a private local guide who's with you at all times, you will learn about anything and everything; from local practices, cultures, people, to history and more.
Travel in comfort: You need not worry about comfort and safety while travelling as you will be using our latest vehicles in private.
In short, leave everything to us! You don't need to think of where to go next, how to go, what to eat, what to do, where to stay, etc. You only need to focus on having a good time together with your companions.
Isn't that what a holiday is all about? To learn about new cultures, enjoy the beauty of nature, do new activities, and just …R…E…L…A…X…
These are some of our most popular Medan Indonesia Tours packages and itineraries.
Depending on your budget and preference, we can even customize the most suitable travel itineraries for you and your group.